ZRS connectors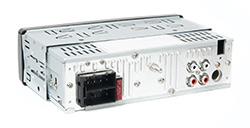 It happens every now and then that you want to install a radio or replace an installed one with a new one, and the connectors do not match the system of the vehicle.
Most aftermarket radios are equipped with ISO connectors, which are a still quite popular standard among car audio hardware manufacturers. Unfortunately, car manufacturers use various standards, and new cars are often equipped with connectors other than ISO (ISO2, Quadlock, Fakra, etc.).
You can try modifying your car installation, but this requires experience, knowledge, and once it's done, you can't go back to the original state of the system. Also, modifications made by amateurs can be dangerous.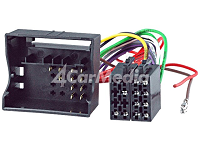 In such cases, the ZRS-AS-xx connectors come in handy. This is a family of adapters that allow you to connect your radio with a standard ISO connector (Kenwood, Alpine, Sony, Pioneer, etc.) to a car system that features a different type of connector. Knowing your car's make and model, you can choose an appropriate ZRS-AS-xx connector from the catalogue. Some of them are designed for groups of vehicles, so each connector is accompanied by a list of compatible cars.
In order to ensure safety and proper installation, as well as to avoid radio or system damages, it is a good idea to have a well-qualified engineer to choose the ZRS-AS-xx appropriate for your vehicle.
You should also remember that besides a ZRS-AS-xx adapter, you may also need an AA-xxxx antenna adapter and an assembly frame in order to complete the connection/replacement process in your new car.